01.12.2021
How to Stay Active During the Pandemic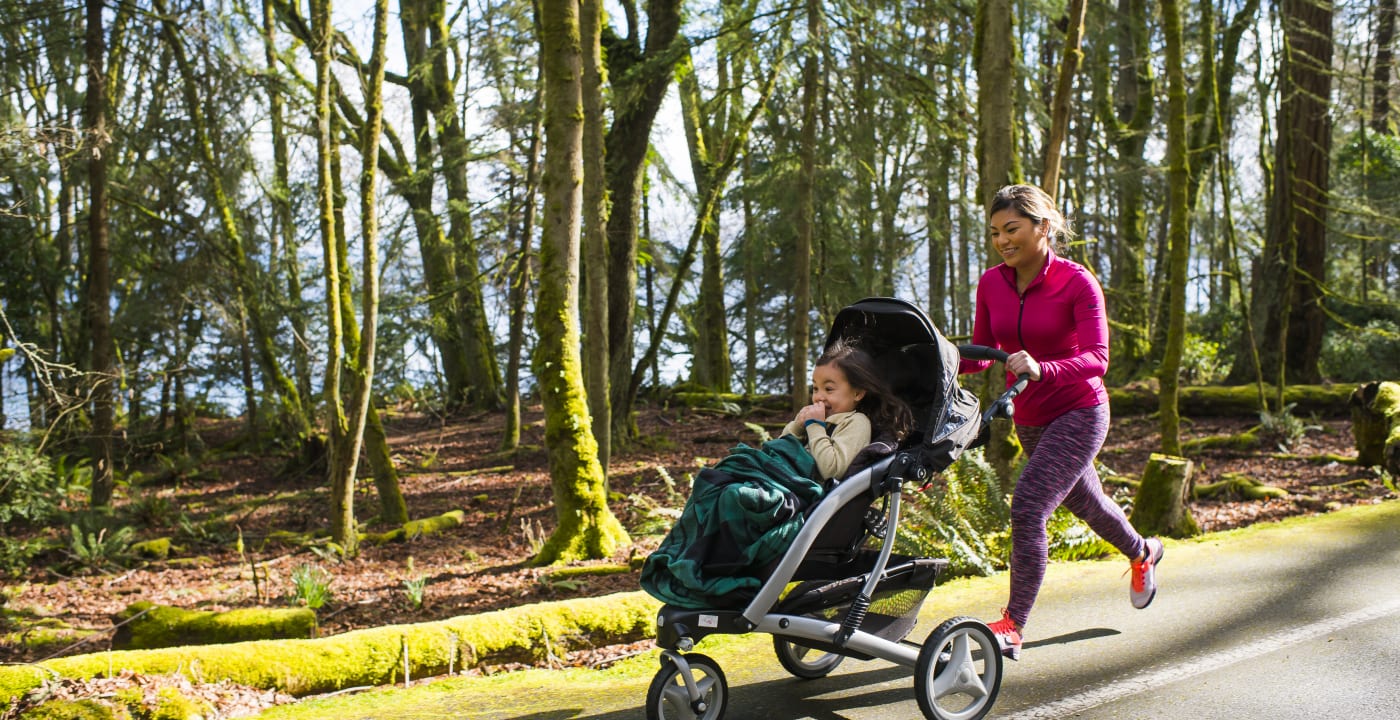 By Taylor Shewchuk
It's no secret that gyms and exercise centers are not easily accessible in the current climate. Staying active is as important as ever – with some dedication, goal setting, and a little creativity you can transform your living room, bedroom, or backyard into a workout-ready space. As a Registered Dietitian and Health Educator at MultiCare, Jen Ropp specializes in helping people make and achieve their lifestyle goals. There are unique challenges these days – kids may be engaging in online learning, you may be working from home, gyms are closed along with other forms of indoor exercise, and stress relief is very limited. With the timeline of when things will go back to normal being unclear, it is important to find ways to work around them.
If you're not sure where to begin, there are thousands of free exercise resources online- videos, websites, apps, and virtual programs that can provide some direction for your workout time as a family. If you currently belong to a gym, check if they have virtual options- many local gyms are providing online classes to their members during this time.  A few online and local resources for exercising at home include Down Dog App, YMCA of the Inland Northwest, POPSUGAR, and YouTube. You don't need to have a fully-equipped home gym to get in a great sweat! Common household items such as soup cans, milk jugs, and pet food bags can be used as weights for a variety of exercises. Or, skip the weights all together and focus on body weight movements. While not necessary, it can be exciting to add in some new equipment to enhance your workout such as resistance bands, hand weights, hula hoops, and jump ropes.
Need some fresh air? We are fortunate in the Inland Northwest to have a wide variety of outdoor exercise options within easy reach. Now is a great time to explore someplace new and make some memories in the great outdoors! A few resources for local outdoor activities include All Trails, Out There Outdoors, and Spokane Outdoor Recreation. Grab some good walking shoes, a water bottle, and hit the trails!
Lifestyle goal setting can be an individual or family affair. Keep it simple: start with small goals like drinking more water, getting more steps each day/week, or trying a new activity as a family. Tracking these goals along the way can be a fun way to help each other make progress and measure success. Some goal tracking resources from the CDC include the Healthy Lifestyles Goals Calendar, Family Healthy Goals, and Physical Activity Tracker. One way to stick to your goals is to create small incentives along the way. Brainstorm as a family what some fun incentives would be (perhaps a movie night, new board game, or family activity), then work together to stay motivated to reach the incentives.
Jen Ropp would love to hear your comments, questions, and ideas about staying active! 2021 can bring us many opportunities to focus, adjust, and reflect on making a healthy lifestyle happen!  Jen Ropp MS RDN CDE email: [email protected] , phone: (509)-342-3471